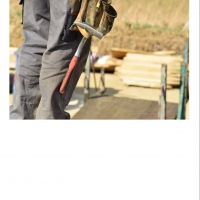 Sign up now for SWAG Life Groups
December 12, 2018
It's time to sign up for January - February 2019 SWAG Life Groups. There are a variety of days and times, as well as topics to choose from. See the SWAG Life Groups information table in the foyer and sign up for the group fits you!

Choose from the following groups:
Dig deeper into Sunday's Teaching
Glen & Jeanette Kelso
Sunday 5:00-7:00
2705 Silver Crest Ct, Langley
Can't accommodate children.

Dig Deeper into Sunday's Teaching
Leni Peck
Thursday 6:00 pm, Dinner
3498 Daisy Lane, Clinton
Can't accommodate Children

Dig Deeper into Sunday's Teaching
Nathan Brinkman
Sunday (1st & 3rd of each month) 6:00 pm Dinner,
6709 Viewmont Dr, Clinton

Topic undecided
Ron & Jocelyn Young
Tuesday 6:30
Rotating locations.
Can't accommodate children.

The Purpose Driven Life
Bill & Stephanie Criswell
Tuesday, 6:30-8:00 pm
5095 Tee Pl.
Children can play in the guest room

Parenting with a purpose
Matt & Barb Chambers
Sunday 4:00-5:30 pm, Snacks provided
Room 101, SWAG
Child care provided.


Back